…and best friend.
As a young person, Sammie accepted Christ and joined Mt. Grove Baptist Church in Texarkana, Arkansas.
In April 1988, he attended a Daniel and Revelation Seminar at City Temple Seventh-Day Adventist Church where he was astonished by the truths he learned and made a decision to stand for Christ and be baptized. Sammie served God faithfully for many years. He was a head deacon, head usher, administrative assistant and a disabilities and communications team member. City Temple Church acknowledged Sammie's devotion and honored him as Man Of The Year in 1995.
Sammie worked for Materials Technology Corporation over 17 years. When he was given the ultimatum to work on the Sabbath or leave, he refused to violate his conscience by working on God's holy day. He often told the story to family and friends and would say "I never looked back nor regretted my decision."
Sammie served in the United States Army courageously and completed two consecutive tours of duty during the Vietnam War. He advanced to the rank of sergeant (SP4) and was honorably discharged on January 1, 1975.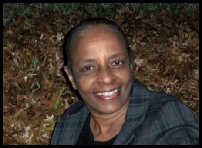 Sammie married the former Gloria Jean Jackson (my GOD sister) on August 13, 1983 and shared twenty-five years together. Sammie was extremely committed to honoring his vows and was a wonderfully devoted husband.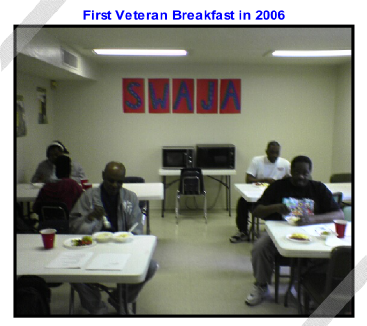 In 2005, Sammie brought to the attention of co -veteran Rob Johnson about a ministry idea for veterans he and Charles Watley were thinking about. Rob at the time was working with a decorated senior veteran in the church's nursing home ministry. This spark led to what is now known as Veterans for Christ.
He work behind the scenes advising and commenting tirelessly! He very much wanted it to be successful. During this process Sammie was on the waiting list for a kidney transplant. The plan was after he received the transplant, Rob and he would work side by side in VFC with Rob as its lay minister and he its Parliamentarian.
VFC quickly expanded to six (6) areas from advising vets about benefits to outreach soldiers that were incarcerated. Its currently covering the local southwest area for North America Division of SDA Chaplaincy NSO (National Service Organization) program. Sammie encouraged Rob, sometimes over the phone, during his bi-weekly dialysis till he unfortunately informed Rob months before his death that he was to continue with VFC alone.
He was honored by Congresswoman Eddie Bernice Johnson in November 2007 for his selfless service. Sammie was also honored by State House of Representative Yvonne Davis for both is military and community service.
He also volunteered at Methodist Central Hospital and was a T-PACT Certified Addiction Counselor.
"I will remember this man till I die... so strong in bodily presence that when he entered a room, you know the holy spirit was with him .... I want to honor this man as he was one of the last truly honorable men" - Rob Johnson (VFC Founder)